Vendor Risk Management
Streamline your vendor risk management program without the complexities of other automated solutions.
Key Features
Automated assessments

Create, customize, and launch vendor risk assessments with our automated questionnaire engine.

Intuitive reporting

Evaluate vendor risks using executive dashboards, in-depth risk reports, and vendor comparison reports.

Continuous monitoring

Launch vendor reassessments and continuously monitor and track vendor risk over time.

Centralized inventory

Establish a vendor inventory and keep track of products, scores, contacts, data classification levels, and deployments all in one place.
"Isora GRC helps us breeze through our vendor risk assessments, giving us access to valuable insights into all of our vendors. This allows our team to ensure vendors meet our rigorous information security policies and our campus to establish better vendor relationships."
CISO, The University of Texas at Austin
Get Started Quickly
Create vendor questionnaires using preloaded templates for CAIQ, CIS, HECVAT, NIST, and other frameworks. Need more control? Easily customize the templates to fit your needs—edit question text, logic, and weighting.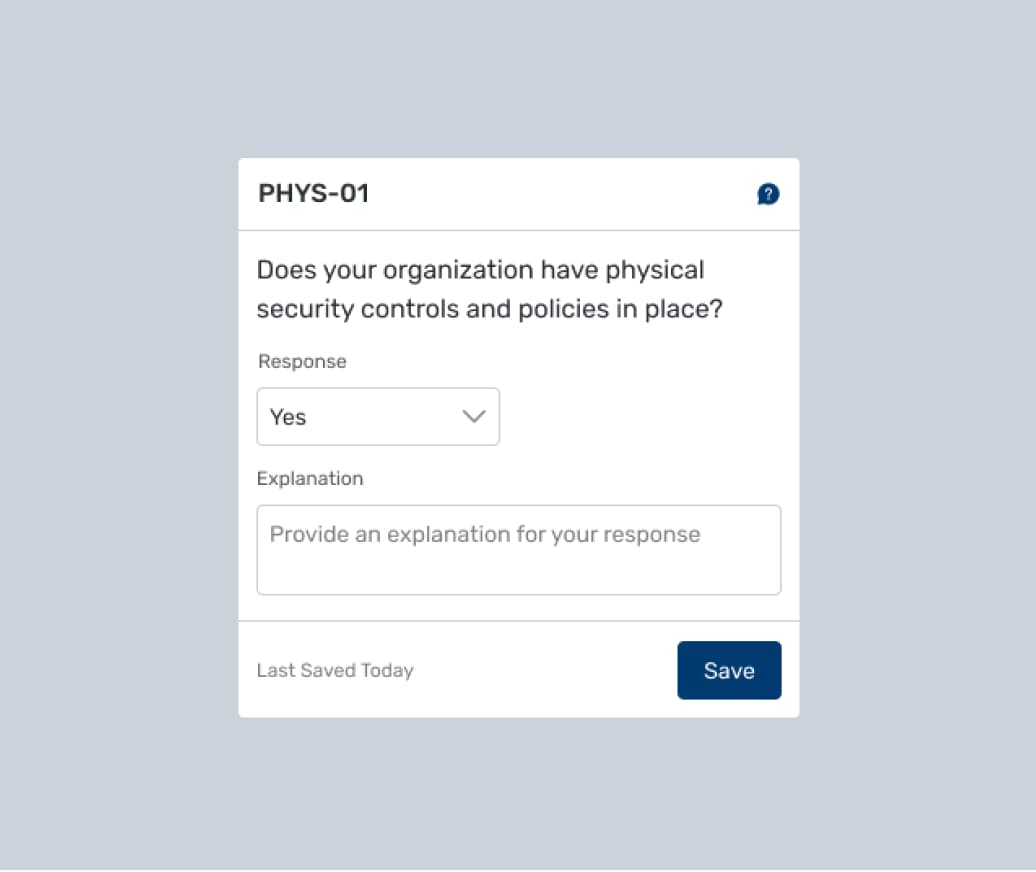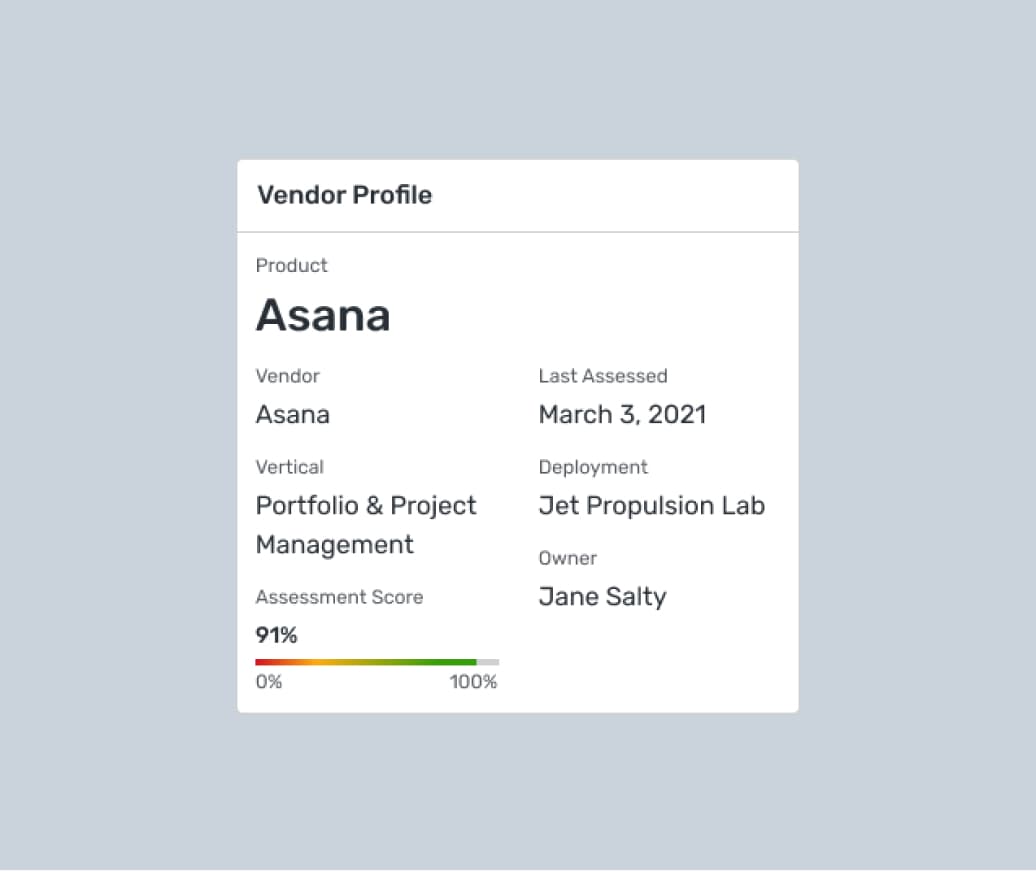 Manage Everything Seamlessly
Launch a vendor assessment and send vendor contacts their unique survey link. Keep everyone updated with notifications when vendors complete the survey. Aggregate all vendor data into a single vendor profile and create an inventory system of record for vendors and product deployments.
Make Better Vendor Decisions
Analyze vendor risk with executive dashboards with at-a-glance insights into your vendor's security posture. Dive deeper with questionnaire breakdown and vendor comparison reports. Keep track of vendor risk continuously with scheduled reassessments.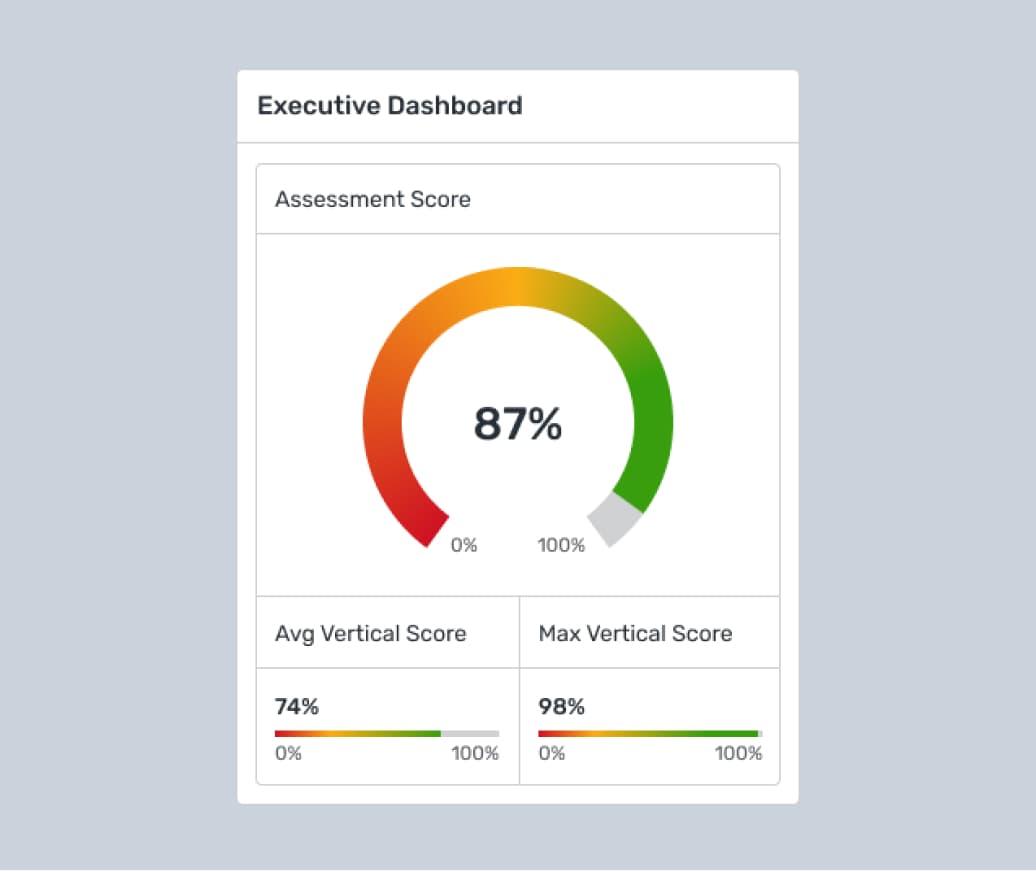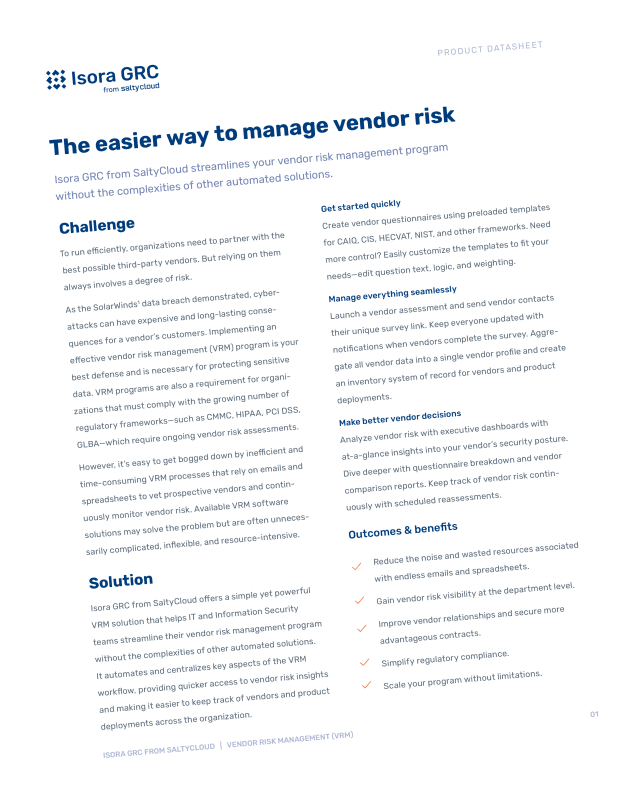 Read the VRM datasheet
Discover how Isora GRC from SaltyCloud helps you streamline your vendor risk management program.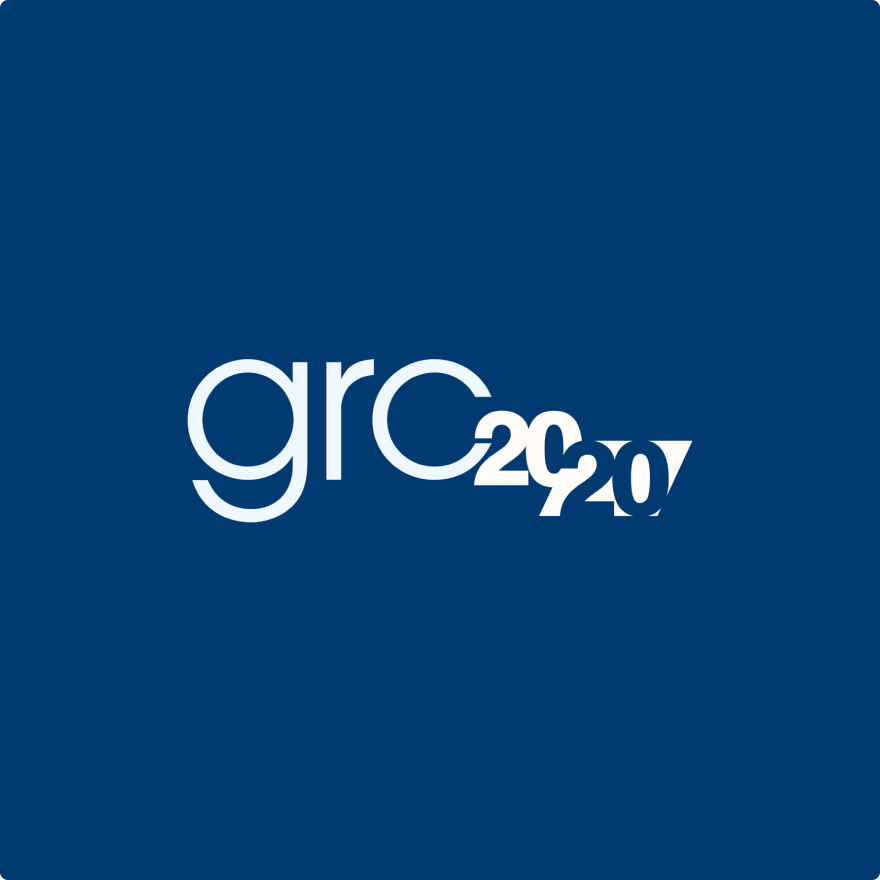 GRC 20/20 Analyst Report for Isora GRC
"Isora is a key piece of a broader GRC architecture. It is the piece that manages assessments that can then be used for broader risk analytics and management."
Michael Rasmusen
GRC Analyst & Pundit, GRC 20/20
More Use Cases
Enterprise Cyber Risk
Consolidate your workflow and manage cyber risk at scale.
Regulatory Compliance
Ensure regulatory compliance and approach audits with confidence.
Say hello to powerfully simple GRC
The easier solution for mitigating risk, improving compliance, and building resilience